Green Bay, Wis.­- March 15, 2018 – Leadership Green Bay proudly announced Attorney Jodi Arndt Labs as the recipient of the Leo Frigo Leadership Award. Every year the program recognizes individuals and companies that have helped push Leadership Green Bay's efforts to produce leaders in the greater Green Bay community.
Jodi is an alumna from the Leadership Green Bay class of 2001. Through her work, she has brought innovative and inspirational programing to the community. Jodi has brought forth programs such as Family Adventures in Nature Club (FAN), Creek Freaks, the annual Teddy Bear Hunt and a special fishery day for the special needs students of Syble Hoppe School. Her goals to work towards environmental education and inspire a shared civic and social responsibility for the environment were met when she assisted the Leadership Green Bay class in planning the annual Environment Session Day.She is a team player and works very hard for her community and her firm. In 2015 she won the Women in the Law Award; her hard work in a male-dominated field was recognized by this award. Her practice covers environmental law as well as employment, business and real estate matters. Labs stands by her firm through many outlets including being the face of the firm at numerous community events.The Leo Frigo Leadership Award is given to those that have shown significant, continual contribution to Leadership Green Bay and to leadership in the community. This award is the highest honor to be given by Leadership Green Bay. The criteria to receive this award comes down to the involvement in the program and the dedication to leadership in the community.  Leadership Green Bay, a professional enrichment program of the Greater Green Bay Chamber, has been developing aspiring and current leaders since 1985. Each year, it welcomes 45 committed candidates to the program. These professionals gather once a month to learn about social issues and challenges facing the greater Green Bay area, get exposure to relevant leadership education and training skills and become community stewards.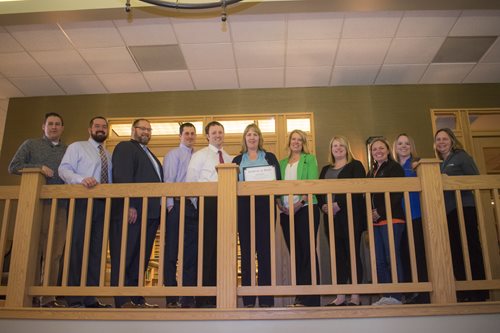 The Law Firm of Conway, Olejniczak & Jerry, S.C. is one of the largest local law firms in the greater Green Bay area.  Our timeless reputation for the highest standards of quality has earned us the trust and confidence of businesses and individuals throughout Northeast Wisconsin for over four decades.  Our attorneys are committed and involved members of our clients' advisory teams, providing legal expertise, exceptional client service and professionalism.