Green Bay, WI - Monday, February 12, 2018 - Attorney Steven J. Krueger has been selected by Wisconsin Law Journal as a recipient for the 2018 Leader in the Law award.  This honor recognizes top members of the state's legal community at an award dinner on Thursday, February 15, 2018 at the Pfister Hotel in Milwaukee.
Steve grew up in Waupun, Wisconsin and received his undergraduate degree from Marquette University. Steve attended Marquette University Law School part-time while he worked full-time as a Lieutenant for Marquette University's Department of Public Safety. As a Lieutenant, he supervised and trained over 80 law enforcement professionals. Not only is he an outstanding lawyer, he answers the call to civic duties, commits to and advocates for professional development and balances a strong home life. Steve naturally comes from a place of "yes" and is a person who can be counted on, which leverages him into leadership roles in and outside the office. Steve is currently active in numerous leadership roles. He serves as Chair of Steering for Leadership Green Bay, a community-based leadership and professional enrichment program, as well as Chairman of the Gold Ribbin' BBQ Fest of Greater Green Bay, an event that raises over $100,000 annually for victims of domestic violence. Additionally, Steve just finished a two-year appointment as President of Board of Directors for Golden House, a domestic abuse program and shelter for families and individuals in the Green Bay area. Those engagements are just the beginning of Steve's community involvement. He currently serves on four additional community boards as well as two committees for the State Bar of Wisconsin. These organizations benefit, not only from Steve's leadership, but also from his legal expertise as his practice focuses on general business matters. With a focus on building and maintaining relationships, Steve is extremely committed to the community and legal profession. His resourcefulness and expertise has gained him the trust and confidence of his clients and made him an asset to our firm. Being recognized as one of this year's Leaders in the Law is a well-deserved honor.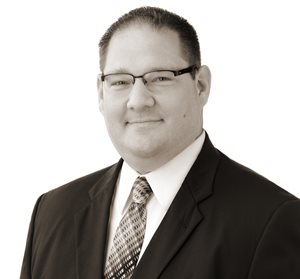 The Law Firm of Conway, Olejniczak & Jerry, S.C. is one of the largest local law firms in the greater Green Bay area.  Our timeless reputation for the highest standards of quality has earned us the trust and confidence of businesses and individuals throughout Northeast Wisconsin for over four decades.  Our attorneys are committed and involved members of our clients' advisory teams, providing legal expertise, exceptional client service and professionalism.