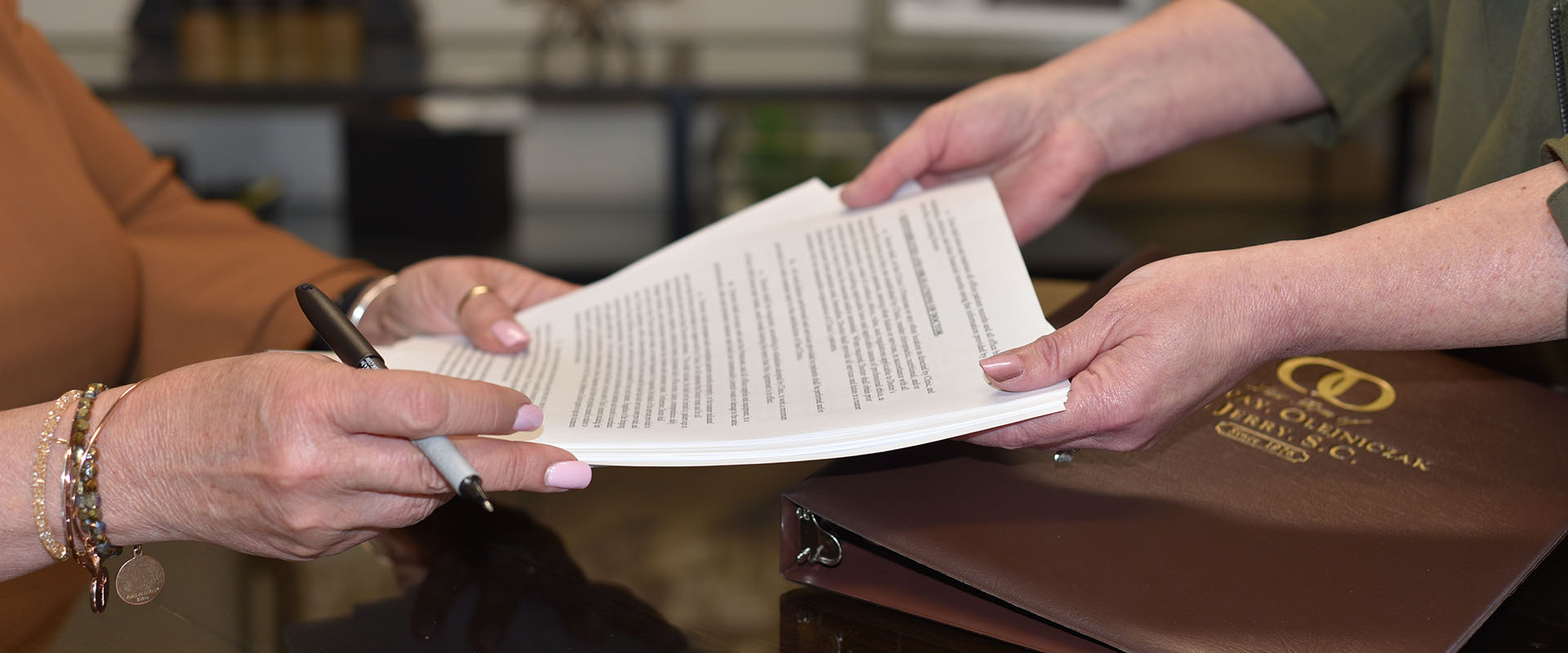 At Law Firm of Conway, Olejniczak & Jerry, we recognize the importance of the landlord/tenant relationship. To maintain that relationship, we work diligently to help clients understand their legal rights and responsibilities as well as avoid costly legal fees.
Our team appreciates the investment property owners make and we are prepared to assist landlords with all issues involved with owning investment properties, from acquiring the property, drafting the lease and accepting and reviewing tenant applications to terminating a tenancy. We also recognize that proactive advice, document review and advance counsel on the complex web of regulations in landlord/tenant law is advantageous to property owners in protecting their investment.
We help clients navigate the legalities involved in owning commercial and residential investment properties, including:
Lease agreements
Nonstandard rental provisions
Rental applications
Notice terminating tenancies
Smoking policies
Pet policies, including emotional support and assistance animals
Security deposit laws
Antidiscrimination laws and related litigation
Landlord obligations to tenants
Property improvements
Common area maintenance charges in commercial leases
Occupancy and use restrictions
Evictions
Assignments and subleases
While we provide the knowledge, skill and experience to ensure each property is managed legally, there may come a time when a court appearance is necessary. Our trusted attorneys provide counsel and advocate on behalf of our clients every step of the way. If the landlord/tenant relationship deteriorates, our team is there to guide you through the process of providing appropriate termination notices and assist with the eviction procedure from start to finish.