The results are in, and the firm is thrilled and gratified to have earned its fifth consecutive "Best of the Bay" honor. The team at COJ extends its thanks to those who cast a vote in the firm's favor on this annual sampling of the best service providers in the Green Bay area.
As accolades go, earning top honors in the Green Bay Press Gazette's annual survey of those businesses who its readers feel are the "Best of the Bay" is some of the best recognition a company can receive. The team at Conway, Olejniczak & Jerry, S.C. appreciates this honor and recognizes that in earning it, its customers and members of the community have noted the firm's commitment to quality service and corporate citizenship. Attorney Fred Schmidt, Managing Partner, states, "We strive, on a daily basis, to understand and anticipate our client's needs, and provide thoughtful counsel which helps them achieve success. We extend our thanks to those who voted for the COJ team and will do our best to continue to earn your trust and satisfaction."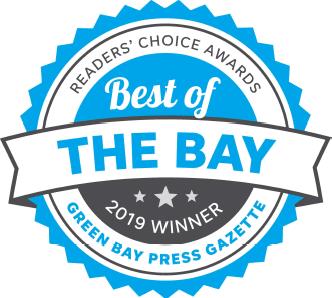 Founded in 1976, the law firm of Conway, Olejniczak & Jerry S.C. is the largest law firm in Northeast Wisconsin. Conway, Olejniczak & Jerry is a full service law firm serving Green Bay and the surrounding communities. The firm and its members are committed to the Greater Green Bay community and the success of its people, businesses and organizations.